About us
Edo kuzumochi, chic, healthy and cute!
An Edo-style snack made into a pop-up Japanese sweet.
Edo Kuzumochi is a brand launched in 2015 by Yamashin Shokusan Corporation, a factory specializing in kuzumochi, to celebrate its 60th anniversary.
KUZUMOCHI is a simple Japanese confectionery that has been eaten in Tokyo for centuries, and we have turned it into a "delicious and cute" Japanese sweet that can be enjoyed by everyone from children to the elderly.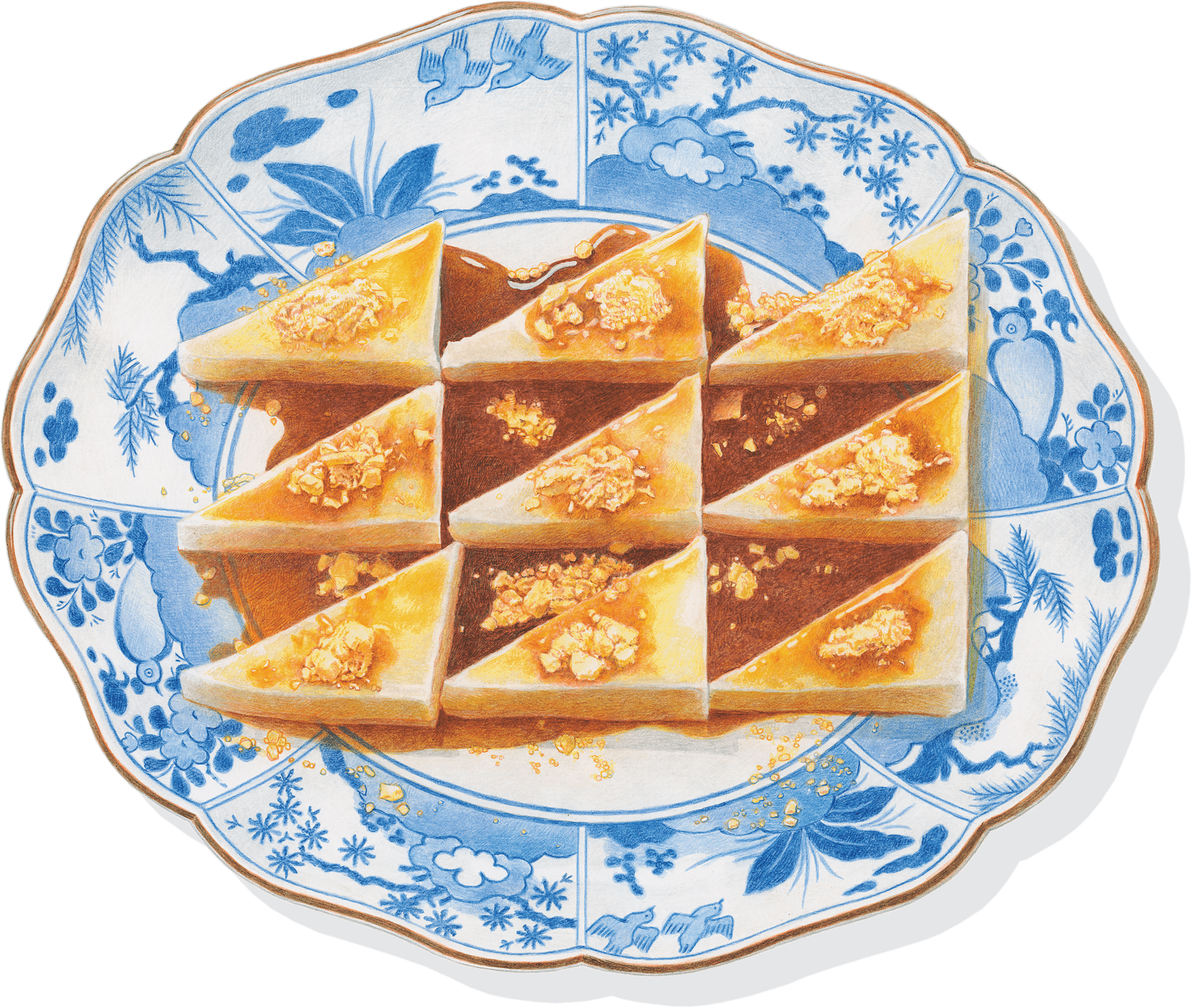 01. Kuzumochi

Kuzumochi in Tokyo is written in Chinese characters as "久寿餅," which means "longevity without illness for many years".

02. Fermentation

Tokyo's Kuzumochi is a fermented food that is rare in Japanese confectionery. Starch from wheat, from which gluten is removed, is lactobacillus fermented for more than two years, then washed in water for about a week at the factory and steamed to the optimum flavor and acidity. The longer the fermentation period (over 730 days), the finer the starch becomes due to enzymatic decomposition, making it smoother to the palate and giving it a unique texture that is more moist and crispy.

03. Keep the gut healthy

Powdered and fine wheat starch is digested without burden in the intestines. It has been reviewed as "the best beauty food" because it is easy to digest and keeps the stomach full. In addition, it has been selected as a Japanese "super food" because the plant-based lactic acid bacteria feed the good bacteria in the intestines and activate the intestinal lining.

04. Kuromitsu

The "Kuromitsu Manager" has evolved a recipe that has been used for over 55 years to create a rich and full-bodied Kuromitsu that is even more delicious and pleasing to the palate. It is a gem made by carefully blending several kinds of sugar and simmering it slowly over a long period of time. In December 2028, at the 65th Edogawa Ward Industrial Awards Ceremony, Zenya Umezawa, a.k.a. "Director of Kuromitsu Department," received the Technical Achievement Award.

05. Kinako

Exquisite roasting techniques are required to create the aroma of soybean flour that stirs the hearts of people. Our unique deep hot-air roasting method slowly draws out the aroma and sweetness of soybeans over time, and then crushes them into small pieces to create a gentle, melt-in-your-mouth texture.
Drizzle Kuzumochi with molasses and soybean flour and enjoy the nostalgia of downtown Tokyo.
Edo Kuzumochi is naturally fermented for 730 days, has no preservatives, is vegetable-based, and contains no eggs or dairy products. It contains no gluten and is a healthy Japanese confectionery.
---
Corporate Information
Company Name
Yamashin Shokusan Co.
Location
4-20-12 Higashi-Komatsugawa, Edogawa-ku, Tokyo
TEL
03-3656-4460
FAX
03-3656-4831
Board of Directors and Executive Officers
Chairman of the Board Nobumitsu Koyama
President and Representative Director Shintaro Koyama
Maiko Koyama, Director
Established
1955
Established
December 26, 1973
Business activities
Manufacturing and sales of kuzumochi (rice dumplings made of kuzu)
All business incidental to the above
Capital
10 million yen
---
History
| | |
| --- | --- |
| 1955 | Nobuakiyo Koyama establishes a fu production and sales business in Kami-Hirai, Katsushika-ku, Tokyo. Yamashin Foods is established. |
| 1963 | Expands into the production and sale of Kuzumochi and Tokoro-ten |
| 1966 | Begins production and sales of Anmitsu (sweet red bean paste). |
| 1973 | Established a new factory in Higashi-Komatsugawa, Edogawa-ku, Tokyo, and reorganized as Yamashin Shokusan Co. |
| 1976 | Begins production and sales of Ningyo-yaki (doll-shaped pancakes) |
| 1981 | Nobumitsu Koyama II becomes president. |
| 1981 | Introduction of automated production line for Kuzumochi production. Started manufacturing own products and OEM (Original Equipment Manufacturer) and specialized in Kuzumochi manufacturing. |
| 2010 | Shintaro Koyama, the third generation, became the president. |
| 2010 | Begins selling the industry's first heart-shaped Kuzumochi |
| 2011 | Started selling Kuzumochi directly from the factory on Tuesdays only. |
| 2012 | Started selling Kuzumochi in front of the ticket gates of Funabori Station on the Toei Shinjuku Line on Fridays only. |
| 2013 | Started selling Kuzukuzu Shake. |
| 2014 | Started to hold events at department stores. |
| 2015 | Commemorates 60 years in business and launches original brand EDO KUZUMOCHI. |
| 2016 | First in the industry to start selling fruit Kuzumochi (Tochiotome). |
| 2017 | EDO KUZUMOCHI is selected as one of six Japanese confectionery stores from all over Japan at the special Ginza Matsuya Valentine's Day event venue. The company is named the top seller on Valentine's Day in the Japanese confectionery industry for the fourth year in a row, and is now located in the center of the venue among the chocolate shops. |
| 2018 | Lumine-sponsored Wagashi Market. Selected as one of 28 brands of Japanese sweets shops from all over Japan. |
| 2019 | Zenya Umezawa, in charge of molasses, received the Award for Technical Achievement at the 65th Edogawa Ward Industry Awards Ceremony in 2019, which only one person out of 200,000 workers in Edogawa Ward can receive, and the first in the food industry. |
| 2020 | EDO KUZUMOCHI opens a permanent store on the 1st floor of the Nihombashi Takashimaya Shinkan S.C. |
---
Message
I want to bring the freshly made, delicious taste of my grandfather's cooking to our customers.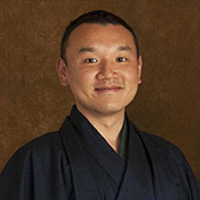 My childhood snack was getting fresh (ready-made) Kuzumochi from my grandfather.
It was so delicious that I could eat it every day and never get tired of it. I think my grandfather was happy to see the joy on our brothers' faces.
Twenty-five years later, when I joined the company, I had my first taste of fresh kuzumochi in a long time. I was surprised at how delicious it reminded me of my childhood. I started a new brand "EDO KUZUMOCHI" because I wanted many people to enjoy it and be happy with it.
We will continue to work hard to offer new tastes and ways of eating the precious "fresh kuzumochi" that can only last for two days after two years of fermentation, so that customers in my hometown of Edogawa Ward and other areas of Tokyo will choose it as their favorite confectionery.
In the future, my grandchildren will enjoy eating Kuzumochi every day, and I intend to develop it into an Edo-Kuzumochi that will bring smiles to the faces of our customers.
Owner Shintaro Koyama
---
Privacy Policy
The privacy policy regarding the handling of personal information on this website is set forth below.
Operator Information
Operator: Yamashin Shokusan Co.
Site URL: edokuzumochi.jp
Inquiries: 03-3656-4460
Purpose of use of personal information
This website may ask you to register your name, e-mail address, and other personal information when you contact us by e-mail. Such personal information will be used to answer your questions and contact you with necessary information, and will not be used for any other purpose.
Disclosure of Personal Information to Third Parties
Personal information will be managed appropriately and will not be disclosed to third parties except in the following cases
– When we have the consent of the person concerned.
– When disclosure is necessary to cooperate with laws and regulations.
Disclosure, correction, addition, deletion, and suspension of use of personal information
If you wish to disclose, correct, add, delete, or discontinue the use of your personal information, we will promptly respond to your request after confirming your identity.
About Cookies
This site uses cookies for some of its content. cookies are information about your access to web content and do not include your name, e-mail address, address, or telephone number. You can disable cookies in your browser settings.
Access Analysis Tools
This website uses Google Analytics, an access analysis tool provided by Google Inc. Google Analytics uses cookies to collect traffic data. This traffic data is collected anonymously and does not personally identify you. You can refuse the collection of this feature by disabling cookies; for more information on Google Analytics, please see the Google Analytics Terms of Use.
Copyright Notice
Copyrights and portrait rights to the images on this site belong to their respective owners. We do not intend to infringe on their rights. If you have any problems with the content of the article or the images, please contact us directly by e-mail. We will respond to the problem after confirmation. Reproduction of the contents of this site (articles, images, and other programs) without permission is prohibited. When quoting from this site, please include a link to this site and clearly state that the quotation is a reprint.
Disclaimer
When you move from this site to other sites via links, banners, etc., we assume no responsibility for the information, services, etc., provided on those sites. While every effort has been made to ensure that the content of this site is as accurate as possible, there may be instances in which erroneous information has been included, or information may be outdated. Please understand that we are not responsible for any damage or loss caused by the content of this site.
Changes to our Privacy Policy
This site will comply with Japanese laws and regulations applicable to personal information, and will make efforts to review and improve this policy as appropriate. The revised and updated Privacy Policy will always be available on this page.
First published: October 01, 2020
Last updated: October 03, 2020
---
Contact
Please feel free to contact us for event information,
product details, and purchasing inquiries.