Kuzukuzu Kuromitsu
Ginger-ale-(ICE/HOT)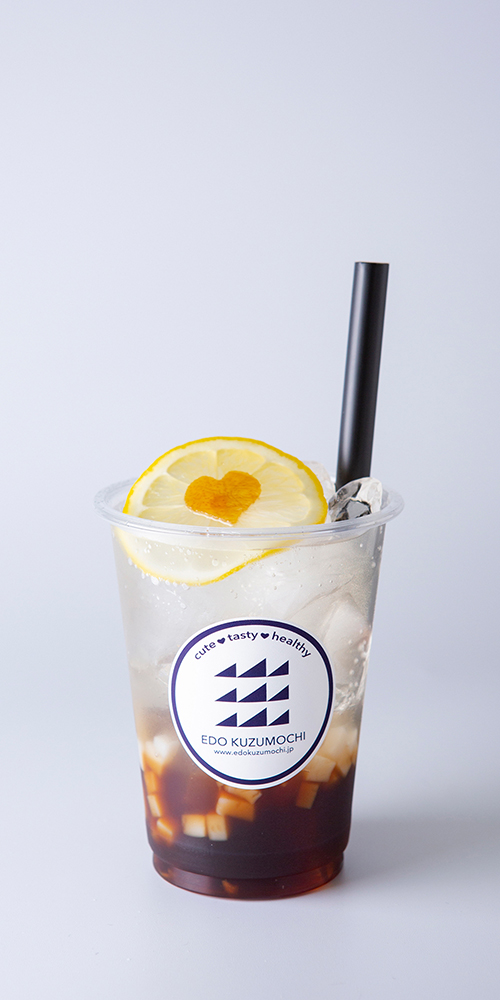 Refreshingly spicy!
It is a ginger ale made with a special molasses base!
This ginger ale is made with special kuromitsu, Japanese ginger, and lemon. The rich sweetness of the full-bodied Kuromitsu, the clean savory taste of the ginger, and the lemon give it a refreshing taste. The finishing touch is the pleasant texture of the small kuzumochi grains that pop into your mouth. We hope you will experience this new sense of deliciousness.
Product Information
Price
ICE
Eating in : M ¥770(tax included), L ¥880(tax included)
Take away : M ¥756(tax included), L ¥864(tax included)
HOT
Eating in : ¥770(tax included)
Take away : ¥756(tax included)
Best-by date
On the day
Raw materials
Secret
Allergen
Contains wheat
Time of Sale
All year round (Sold only at the Nihonbashi Takashimaya store)
Note : Edo Kuzumochi is a healthful Japanese confectionery that is naturally fermented for 730 days, contains no preservatives, is vegetable-based, contains no eggs or dairy products, and is gluten-free.