Original blend
Special Kuromitsu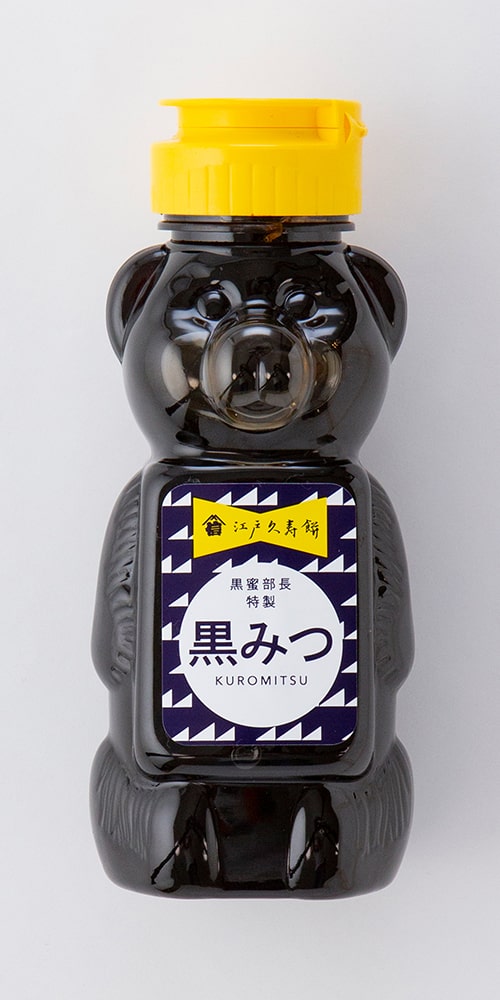 This is our original kuromitsu, which we have been making for over 55 years.
By blending several kinds of sugar and cooking it slowly over a long period of time, we create a rich, rich, and gentle molasses that spreads gently in the mouth. The manager in charge of this molasses received the Edogawa Ward Technical Achievement Award in December 2020. Use it not only for kuzumochi, ice cream, and pancakes, but also for adding richness to dishes.
Product Information
| | |
| --- | --- |
| Price | ¥720 (tax included) |
| Best-by date | 60 days at room temperature |
| Raw materials | Molasses (sugar, syrup, brown sugar, glucose, glucose-fructose liquid sugar, 0 salt) |
| Time of Sale | All year round |
Note : Edo Kuzumochi is a healthful Japanese confectionery that is naturally fermented for 730 days, contains no preservatives, is vegetable-based, contains no eggs or dairy products, and is gluten-free.